Citizen as Every Summer launches new models of Watches. Being these models between Basic and with added functionalities. In this case we are presented with 4 New Models of the Promaster Category with its ISO Certificate for immersion, another 2 New Models with GPS Wave Receiving technology, 1 Watch that continues with Citizen's commitment to the Hybrid or Smartwatch Models that use the Bluetooth system for synchronization with the phone and the most basic models of 3 needles and chronographs, all these watches made of metals in both steel and its metal more powerful Super Titanium.
Without further ado we present these new Watches.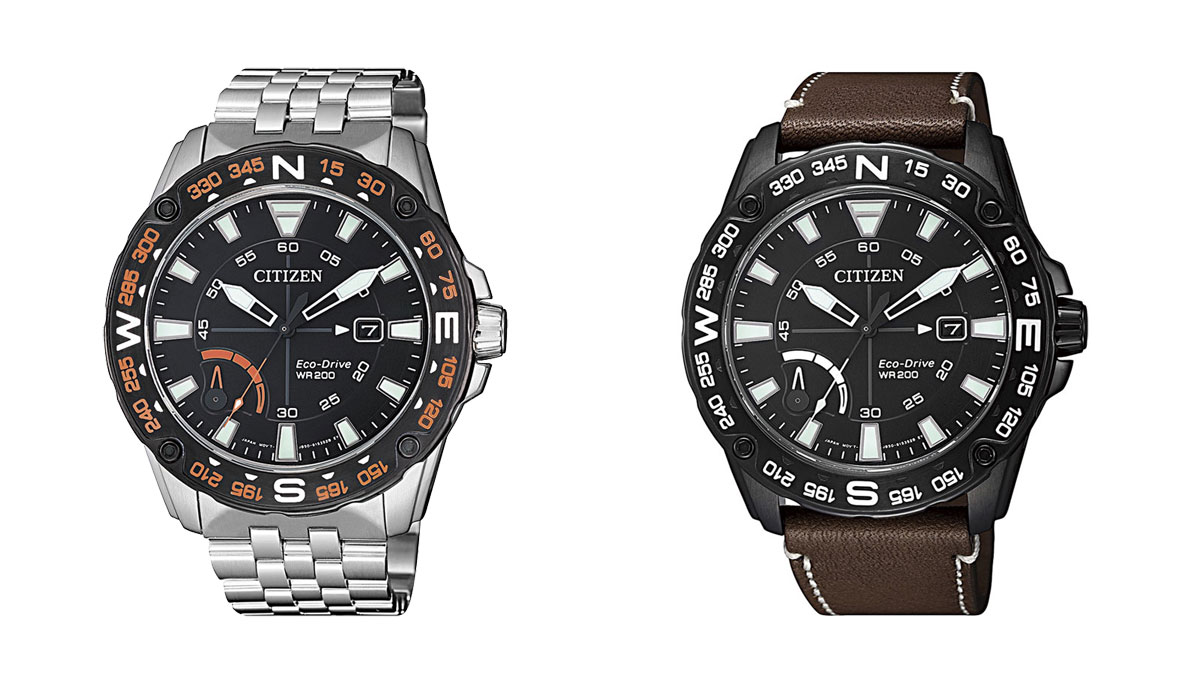 These 2 First Watches are from the Collection Of Collection 2018, highlights its charge indicator in the position of 6 and 7 as well as its bidirectional bezel, has an internal caliber J850 which provides a range of 8 months. As regards the finishing of these two models, one is with a Steel Case and a Black Ip Bezel with Orange details and the other with a Brown Leather Strap and a Completely Finished Case in Black Ip Tone.
You can see these two watches here.

Citizen Watch AW7048-51E (Model with Steel bracelet)

Citizen Watch AW7045-09E (Model with Leather strap)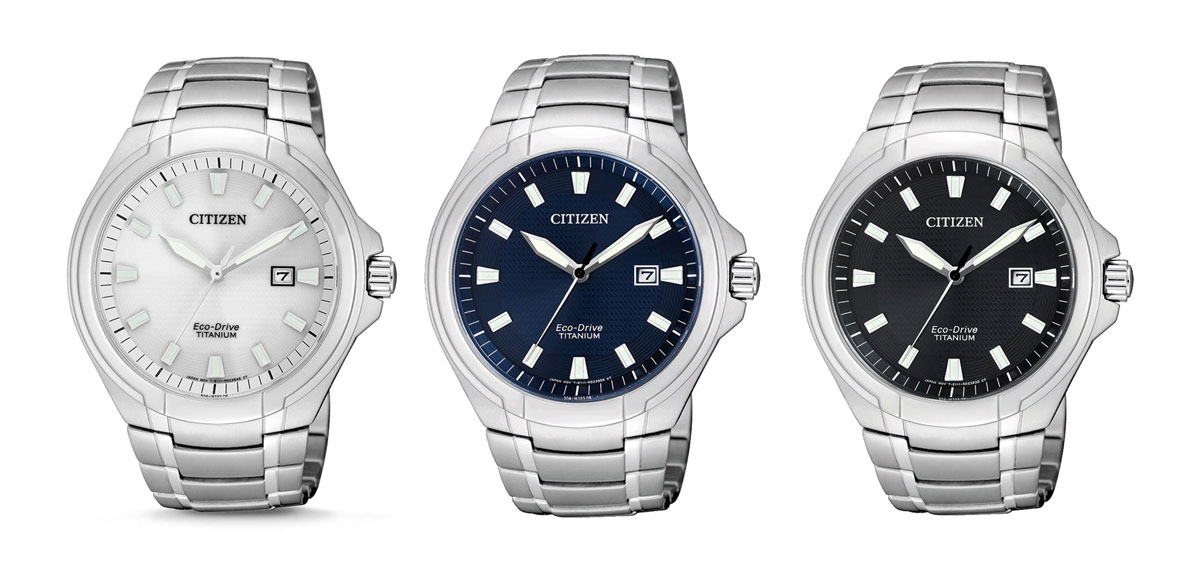 These 3 New Citizen Watches of the Super Titanium Collection stand out for having a more elegant line, they have the Caliber E111 already used previously in other Citizen Watch Models that provide an Autonomy of up to 6 months without seeing the light, highlighting this Sapphire Crystal model which provides next to the metal in which the Super Titanium is created a highly resistant durability.
These 3 models are manufactured in 3 different colors.

Citizen BM7430-89A watch - Gray dial model

Citizen watch BM7430-89E - Blue dial model

Citizen watch BM7430-89L - Black dial model
These 2 Citizen Watches being manufactured as the previous 3 in Super Titanium and also with Sapphire Crystal differs in the caliber format used with the Chronograph function which gives it a sporty appearance. The caliber of this watch is the B612 also used in previous models.
The two versions of this model can be seen here.

Citizen Watch CA0700-86E - Black Dial Model

Citizen CA0700-86L watch - Blue Dial model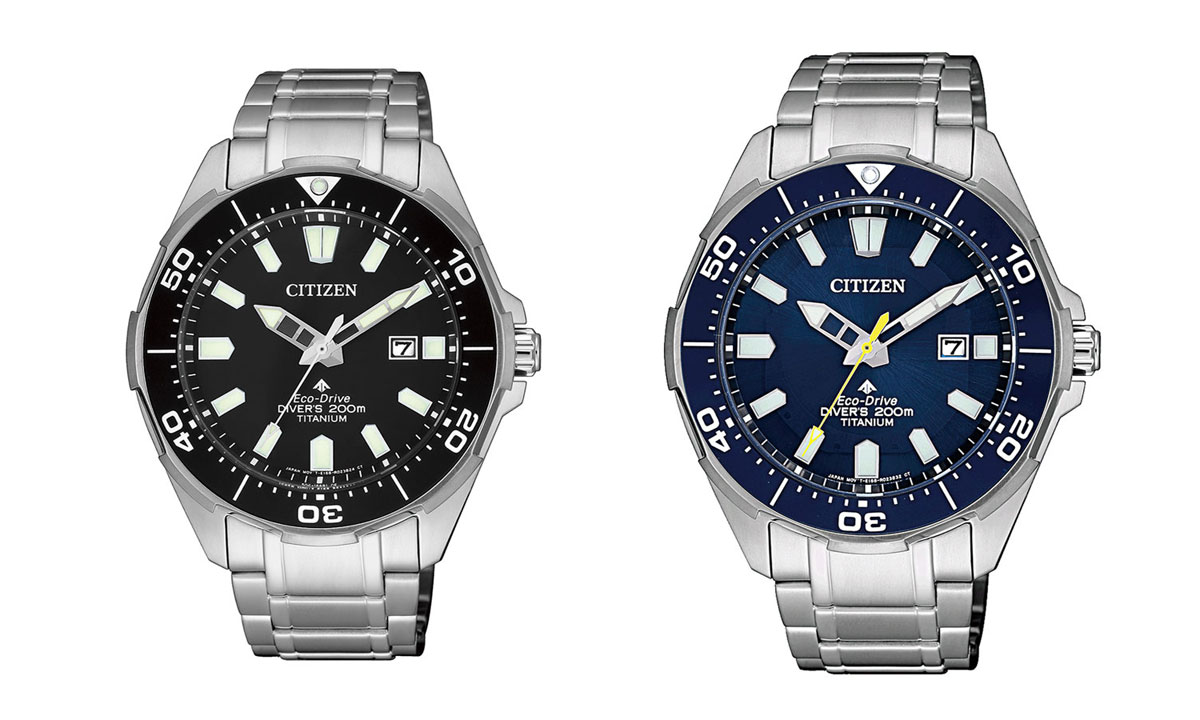 The Finishing of these 2 New Watches Citizen Diver's Super Titanium Promaster are for me seem really incredible. Its Main Function of being a Clock Depth Meter is ISO Certified. The Caliber used in these 2 models is the E168 with a load autonomy of up to 6 months. It is completely watertight being of Box and Crown closed to Thread, essential in a Clock Depthmeter, in addition to having the Unidirectional external bezel to measure the times of the immersion and the Needles, markers and the index of the 12 of the Bezel Completely luminescent for areas of little visibility.
These models are:

Citizen watch BN0200-81E - Black Dial

Citizen watch BN02001-88L - Blue dial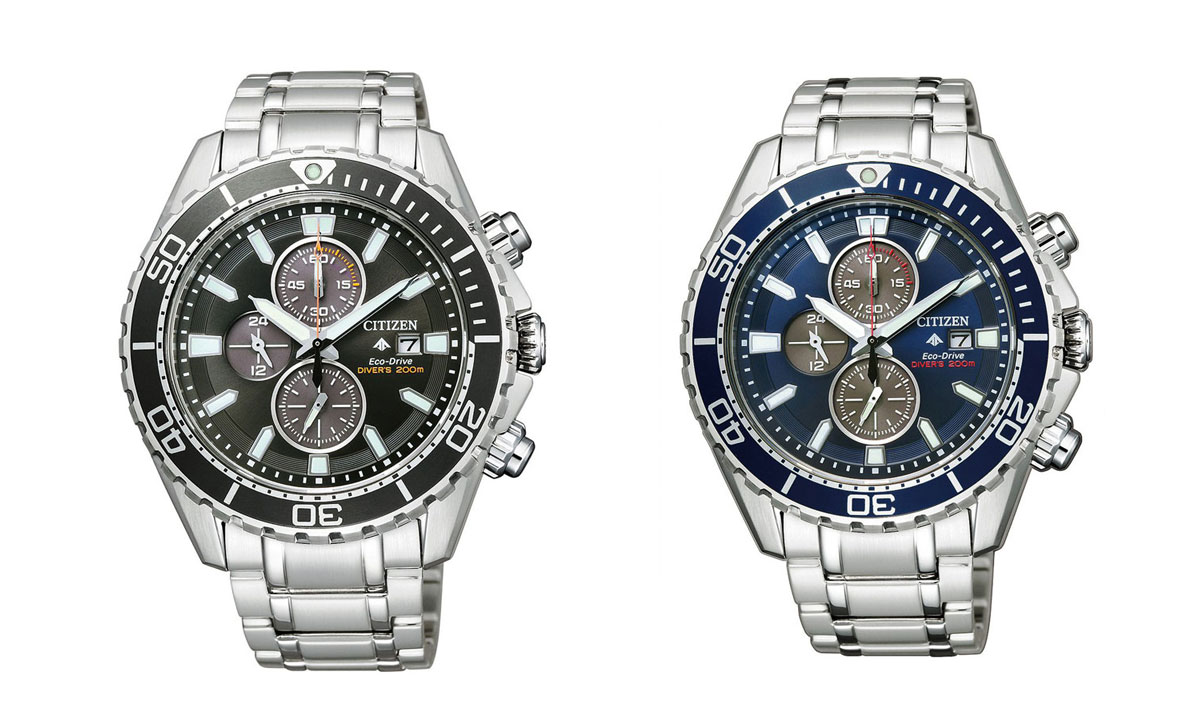 Differentiating these two models with the above are the added functionality of the Chronograph, this change being a change in the caliber which uses the B612, with a range that provides up to 7 months of use without exposure to light. This change in addition to internal is clearly seen in the more sporty finish due to the internal indicators of chronograph functionality. It is also manufactured in Super Titanium and Mineral Crystal.

These 2 models here:

Citizen Watch CA0710-80H - Black Dial Model (Charcoal)

Citizen Watch CA0710-82L - Blue Dial Model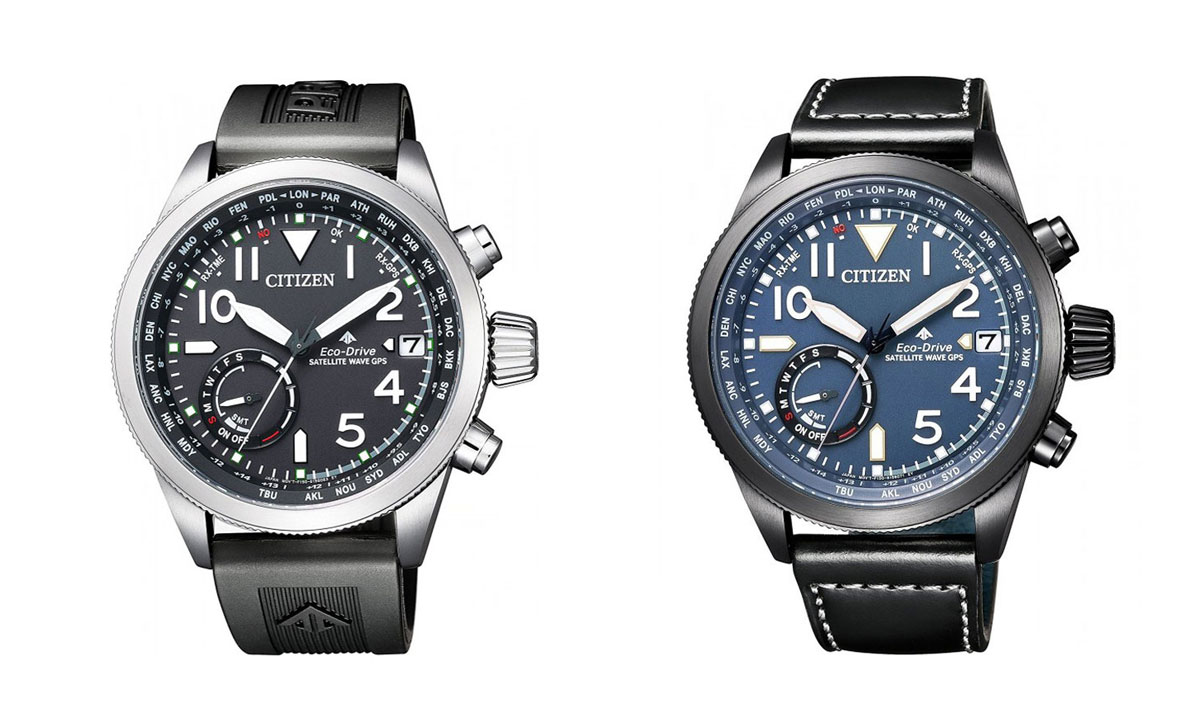 The most new of Citizen in this Collection are the New Models that use the GPS Synchronization system. The synchronization of these models takes place between 3 Seconds and 30 maximum, all this by geography location. The Caliber of this model is the F150 with reserve of Load of up to 7 years in the energy saving mode. In addition to this autonomy the other functions are World Time in up to 40 Zones, Perpetual Calendar until the year 28/2/2100 and Summer Time Format, finally between the position of 7 and 8 the function and Reservation indicator of Cargo. This watch has antimagnetic properties for a correct reception and the box of these 2 models are manufactured in Steel and Steel Ip Black, as well as Resin and Leather strap.

You can see them here:

Citizen Satellite Wave GPS Watch CC3061-10E - Black Dial Model and Promaster Resin Strap

Citizen Satellite Wave GPS Watch CC3067-11L - Blue Sphere Model and Leather Strap
Last but not least Important in this new and extensive catalog of News we find the New Citizen Bluetooth Watch BZ1029. Following the line of its predecessor the BZ1020 the finish of its Sapphire crystal again in 2 heights. The Caliber W770 and the functionalities offered by Automatic Time Information Reception Functionality, the notification indicator, the Chronograph function, Alarm, a Second Time Use and also with antimagnetic properties for a correct operation of the same. The finish of this model is completely in steel both the box and the bracelet.

You can see it here:

Citizen Bluetooth Watch W770 BZ1029-87L