Viceroy Pendant 21002C000-30
21002C000-30
---
Have you seen it cheaper?
| 21002C000-30 | Viceroy Pendant 21002C000-30 | Viceroy Jewels | Viceroy Necklace | Jewell made of Silver 925 mm | A simple Piece for a dairy look
Más información
---
Discontinued Product
*SEE CONDITIONS
Apply coupon: BEINGCUSTOMER
Ref: 21002C000-30


Viceroy Necklace.
Made of:
Plated Silver 925 mm and Stones.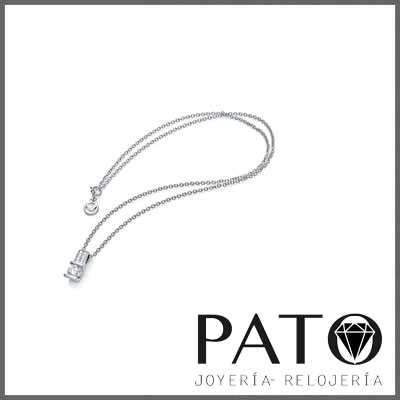 Viceroy Necklaces - Viceroy Necklace 21002C000-30

Descripciones detalladas
Warranty: Yes | 2 Year | Oficial Presentation Box
All our products include the Official Guarantee of the Brand itself, signed and sealed. The products distributed include the Official Brand Warranty of 2 years respectively
| | | |
| --- | --- | --- |
| Country / Continent | Amount | Shipping costs |
| SPAIN AND PORTUGAL ( PENÍNSULA ) | Up to 30 Euros | 6 Euros (Vat Included) |
| SPAIN AND PORTUGAL ( PENÍNSULA ) | Above to 30 Euros | Free |
| CANARY ISLANDS CEUTA MELILLA AND BALEARES | Up to 100 Euros | 6 Euros (Vat Included) |
| CANARY ISLANDS CEUTA MELILLA AND BALEARES | Above to 100 Euros | Free |
| EUROPE ( EUROPEAN UNION ) | Up to 100 Euros | 15 Euros (Vat Included) |
| EUROPE ( EUROPEAN UNION ) | From 101 Euros up to 250 Euros | 10 Euros (Vat Included) |
| EUROPE ( EUROPEAN UNION ) | Above to 250 Euros | 6 Euros (Vat Included) |
| EUROPE ( NOT EUROPEAN UNION ) | Up to 100 Euros | 15 Euros (Vat not Included) |
| EUROPE ( NOT EUROPEAN UNION ) | From 101 Euros up to 250 Euros | 10 Euros (Vat not Included) |
| EUROPE ( NOT EUROPEAN UNION ) | Above to 250 Euros | 6 Euros (Vat not Included) |
| AMÉRICA AFRICA ASIA OCEANÍA MADEIRA AND AZORES | Any Amount | 23 Euros (Vat not Included) |
You can see more details by clicking on the following link:
10 other products in the same category: